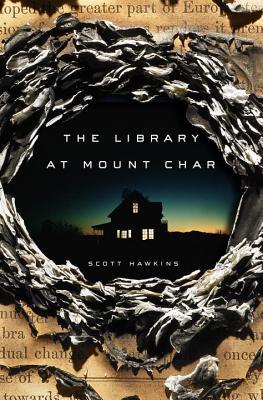 How does one make a god? The myths we have mostly have gods appearing out of nowhere or birthed in some inhuman way, fully formed. If there are growing pains, they're meant to be object lessons for anyone except the young deity. When I started reading Scott Hawkin's The Library at Mount Char, I didn't know I was reading an origin story that would finally answer the question of how one goes about creating a god.
All Carolyn and her siblings have known since they were adopted by Father was the Library. They each had their own catalogs to study, giving them mastery over medicine, war, languages, mathematics, even death. When Father goes missing, no one knows quite what to do. At first, I thought I was reading a book about a strange, sinister cult. After a few chapters, however, it becomes clear that there is something supernatural going on.
Steve doesn't know what's going on either. He has no idea why Carolyn asked him to break into a cop's house and he's absolutely furious when he finds out that she set him up for murder. Still, he does the strange tasks Carolyn asks of him so that he can get a pardon. Because he is clueless about the true nature of Carolyn, Father, and the rest of the superpowered "librarians," Steve is also our entré into a world where monsters walk and the dead can come back to life and the sun can turn into a little girl.
Each chapter in The Library of Mount Char takes us deeper into the universe. Hawkins has a deft and subtle touch. While the plot is tense, nothing is rushed. Everything about The Library at Mount Char is about the slow burn. One has to discover things for oneself—just the sort of tale I love.
I received a free copy of this ebook from NetGalley, in exchange for an honest review. It will be released 16 June 2015.